Patient Journey
Your time with us
LaserVision's ethos is to provide the very best in laser vision correction, refractive lens implants and corneal medical and surgical care by corneal specialists in the field who have advanced training in corneal and refractive surgery.
Founded at the Nuffield Health Guildford Hospital, LaserVision's has now been expanded across the country with clinics now located in the Manchester Royal Eye Hospital and the Royal Hallamshire Hospital, Sheffield.
Book a Consultation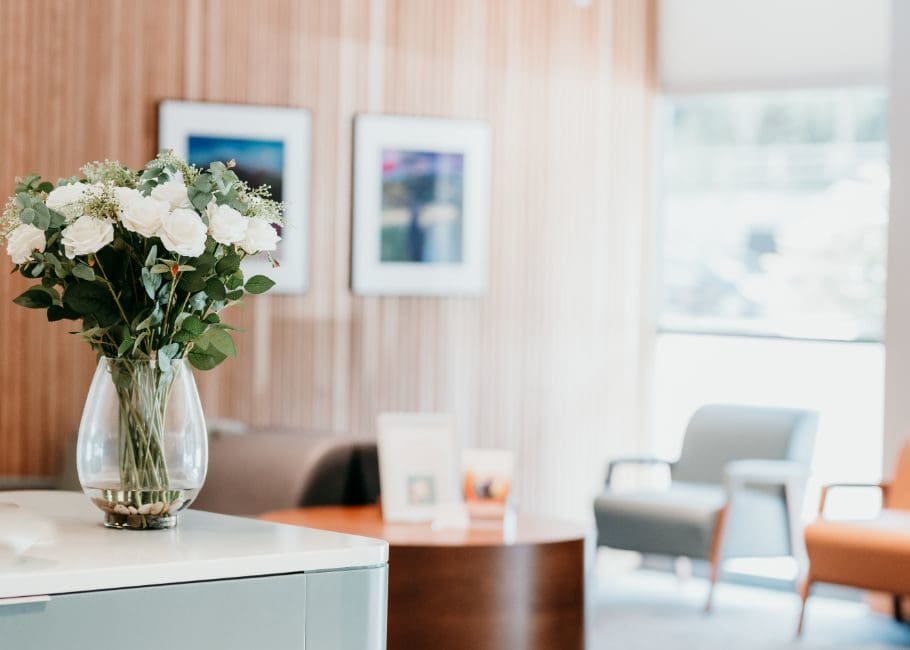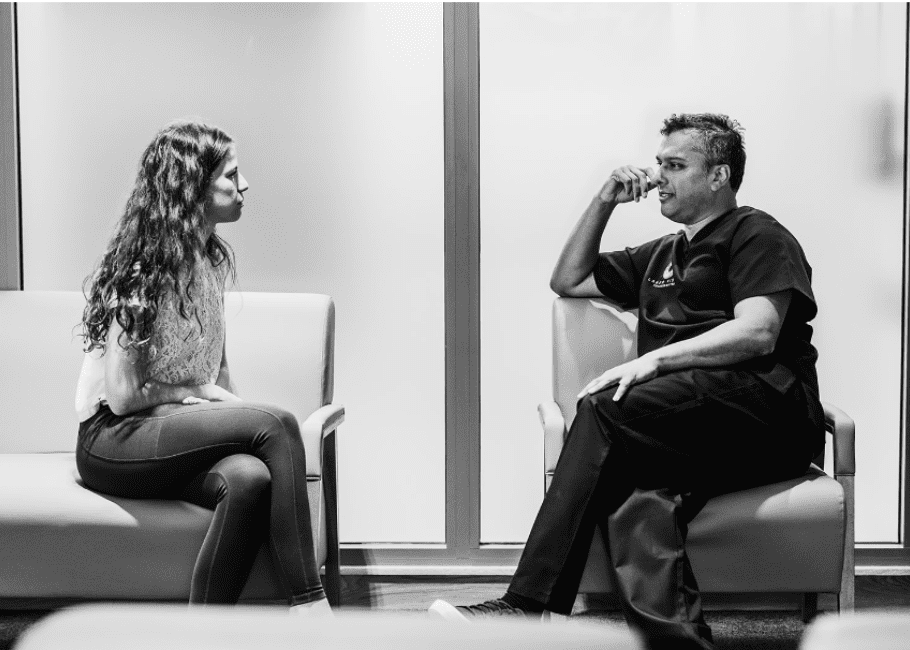 Patient Journey
Your Consultation
Mr Jayaswal will see you personally at the consultation, and he will carry out and supervise every aspect of your treatment and care.
• Over 16 years in Ophthalmology experience
• Consultant and clinical lead for cornea and anterior segment in the NHS
• Innovator in surgical techniques
• Has performed many thousands of cataract, corneal and refractive procedures with a very low complication rate
• Uses state of the art equipment in pre-eminent private hospitals
• Highly qualified holding a medical degree, Fellowship of the Royal College and specialist registration
• Founder and Medical Director for LaserVision UK
Patient Journey
Procedures Performed
Procedures Performed
Laser Eye Surgery
Z-LASIK, IntraLASIK, LASEK, SupraLASE, PTK
Lens Surgery 
Cataract, Refractive Lens Exchange, FemtoSecond Laser Assisted Lens Exchange (FLACS), Phakic IOL, Implantable Contact Lens, Piggyback IOLs, Advanced IOLs and Laser optimisation after lens insertion, Iris-clip, iris sutured IOLs, Scleral fixated sutured posterior chamber intra-ocular lenses, Piggyback IOL to correct residual refractive error after previous cataract surgery
Presbyopia Surgery
KAMRA, Blended vision, Refractive Lens Exchange
Corneal Grafts
DMEK, Ultra-Thin DSAEK, DALK, Femtosecond DALK, PK, Femtosecond PK, ALTK
Keratoconus
CXLink, Corneal Segments, LaserLink, Corneal Graft, Femtosecond Laser Assisted Corneal Graft
Corneal Surface 
Amniotic membrane, Pterygium surgery, PTK for Recurrent Erosion Syndrome and Band Keratopathy
View all Treatments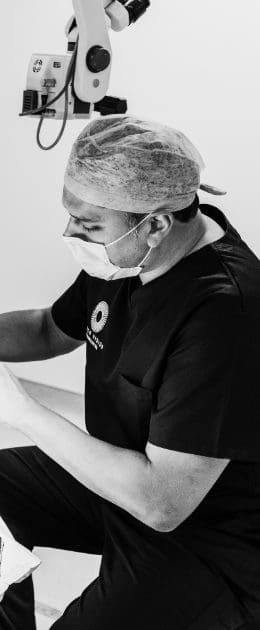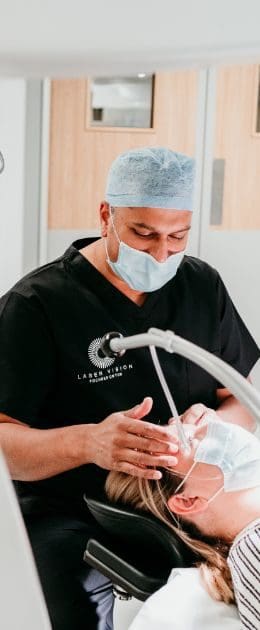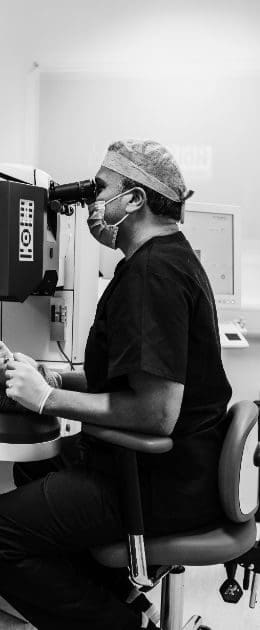 Mr Jayaswal is a founding member of laser eye surgery clinic group, LaserVision. The LaserVision group was set up to offer state-of-the-art laser vision correction treatment with a focus on patient care, personalised treatment and attention to detail.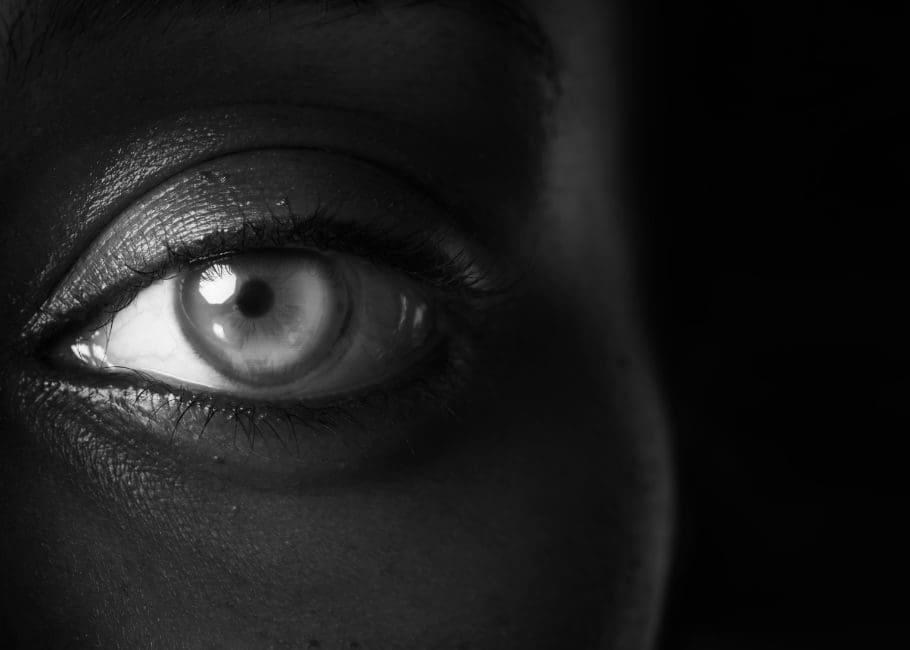 Patient Journey
Your Care
The main focus is  on delivering a personal, unrivalled patient experience including; ensuring patients are always seen by the Consultant, from their first consultation, on to treatment and through to their aftercare. Each consultation, treatment and aftercare plan is also individually tailored to each patient to ensure the best results following treatment.